Uae Gulf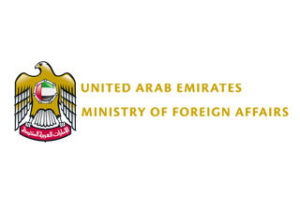 1. Abu Dhabi Airport hold emergency drill today
Abu Dhabi Airports will conduct a full scale emergency exercise at Abu Dhabi International Airport on 14 th December, 2016, in accordance with Civil Aviation Regulations issued by the General Civil Aviation Authority, and in compliance with standards and recommendations as stipulated by the International Civil Aviation Organization.
Response teams from various units including airport operations, security, fire and rescue, police, and medical services, will test their coordinated response to an emergency situation.
The exercise is expected to run for approximately two hours from 4:00pm – 6:00pm. During this time, Abu Dhabi International Airport will continue to operate as normal.
2. Rev up your robots, $5m contest is up in Abu Dhabi
The Mohammed Bin Zayed International Robotics Challenge (MBZIRC) will take place from March 16 to 18, 2017, at the Yas Marina Circuit in Abu Dhabi.
The inaugural robotics challenge boasts prize winnings of $5 million, and will test the skills of some of the best robotics designers and programers in the world.
The contest will inevitably take up a large area of the circuit since it will consist of three challenges and a triathlon type Grand Challenge.
Dr Arif Sultan Al Hammadi, Khalifa University's executive vice-president said: "Khalifa University is proud to be the organisers of the first MBZIRC, and we look forward to seeing how it continues to grow in reputation and scope over the coming years."
The 45 teams selected to take part in the inaugural challenge come from leading universities and international organisations such as the Georgia Institute of Technology, the Korea Advanced Institute of Science and Technology, the National University of Singapore, Xi'an Jiaotong University and the King Abdullah University of Science and Technology, the Mohammed Bin Rashid Space Centre, Accelerated Dynamics from the UK, and NaviRobot LLC from Russia.
In addition to teams from the UAE, UK and USA, teams from Italy, Germany, KSA, Russia, Singapore, Malaysia, Canada, South Korea, and Spain where chosen from over 316 teams from 45 countries, who expressed their interest in participating in the Challenge, which is scheduled to take place in March 2017.
Yahoo said Wednesday more than a billion users may have had data stolen in a hack dating back to 2013 — separate from its previously disclosed breach affecting 500 million.
In a huge blow to the struggling internet pioneer, Yahoo said it made the discovery as it was investigating what was already the largest data breach of a single company.
"Yahoo believes an unauthorized third party, in August 2013, stole data associated with more than one billion user accounts," it said in a statement.
Yahoo said this case "is likely distinct from the incident the company disclosed on September 22, 2016."
The news comes with Yahoo in the process of selling its core operating assets to Verizon for $4.8 billion.
The breach disclosed in September had already threatened to derail the deal with Verizon or result in a reduction in the price.
In November, Yahoo disclosed that as part of its investigation into the prior breach, it had received data files from law enforcement "that a third party claimed was Yahoo user data."
Using outside forensic experts, Yahoo now confirms that this was indeed user data but added that it "has not been able to identify the intrusion associated with this theft."
Yahoo said in September it believed the breach of information on 500 million users was "state sponsored" but some analysts have questioned this theory.
The stolen user account information in the newly disclosed breach may have included names, email addresses, telephone numbers, dates of birth, "hashed" passwords and, in some cases, encrypted or unencrypted security questions and answers, Yahoo said.
The hackers did not obtain passwords in clear text, payment card data, or bank account information, it said.
4. Emirati woman gives birth in London after having ovary frozen as a child
ABU DHABI // An Emirati has given birth after having her fertility restored by doctors using ovarian tissue removed when she was a child.
Moaza Al Matroushi, 24, from Dubai, is thought to be the first woman in the world to have a baby after having an ovary frozen before puberty.
"It's like a miracle, we've been waiting so long for this result – a healthy baby," she said after giving birth to a boy at Portland Hospital, London on Tuesday.
Her doctor, Sara Matthews, a consultant in gynaecology and fertility, was overjoyed for the family and delighted at the hope it offered to others.
"This is a huge step forward,We knew ovarian tissue transplantation works for older women, but we've never known if we could take tissue from a child, freeze it and make it work again."
Ms Al Matroushi was born with beta thalassaemia, a congenital blood disorder with a high incidence in the UAE.When she was nine, she had a bone-marrow transplant at a hospital in London.
Before the transplant she required chemotherapy, which would have damaged her ovaries, so her mother had the idea to have her ovary removed and frozen. Fragments of her ovarian tissue were mixed with cryo-protective agents and slowly reduced in temperature to minus 196°C, before being stored under liquid nitrogen.
Last year, surgeons in Denmark transplanted five slivers of the ovarian tissue back into her body. Ms Al Matroushi had been going through the menopause but after the transplant, her hormone levels started returning to normal, she began ovulating and her fertility was restored.To maximise the chances of having a baby, Ms Al Matroushi and her husband Ahmed underwent IVF treatment.
From the eight eggs collected, three embryos were produced, two of which were implanted this year.
"I always believed I would be a mum and that I would have a baby," she said.
"I didn't stop hoping and now I have this baby – it is a perfect feeling."
She thanked her mother for having the idea to save ovarian tissue so she might be able to have a family.Ms Al Matroushi still has one embryo in storage as well as two remaining pieces of ovarian tissue and said she planned to have ­another baby.
Uae Gulf
5. Emirates accused of being 'Christmas Scrooges' after revoking airline upgrade
Emirates club members have accused the airline of being festive 'Scrooges' after upgrading them by accident – then refusing to honour the offer.
The carrier said a 'technical error' resulted in basic Blue card members being upped to Silver status, granting them use of Emirates business class lounges in Dubai, priority check-in and excess baggage allowance.
It also gives cardholders a 25 per cent bonus on miles and priority boarding.
The airline later sent an email saying this had been an accident and the upgrade had been revoked.
Malcolm Ward, a lecturer and Emirates customer of 18 years, was one of the customers who received the email and said the airline was being a bit of a "Christmas Scrooge".
He said: "When I received the email I was surprised. I thought I was being rewarded for being a customer for 18 years. But 45 minutes later they sent me another email saying that it was an error. I was very disappointed. I thought it was very bad customer service.
"What annoyed me more was the dismissive response from them."
Customers also vented their frustration on social media.
One passenger wrote on Facebook: "I got the email. I was one flight away from Silver so I believed I'd just calculated wrongly and had made it. Very disappointing!"
Another on Twitter wrote: "#emirates #skywards Just enjoyed a one day upgrade to silver status. Pity I did not get a chance to travel #fail".
An Emirates spokesperson said: "Due to a technical error, an email was sent informing some Emirates Skywards members of a tier upgrade. Emirates has contacted all affected customers and re-instated their correct tier status. Emirates apologises for the inconvenience this has caused."
Uae Gulf
6. RTA calls upon public to observe the laws of Dubai Water Canal Boardwalk
The Roads and Transport Authority – Dubai (RTA) has announced guidelines & instructions relating to the Dubai Water Canal Boardwalk, in implementation of RTA's strategic goals: People Happiness, Safety, and Environmental Sustainability.
Mr. Nabeel Mohammed Saleh, Director of Roads, said: "One of our priorities is to maintain the safety of visitors of the Dubai Water Canal; one of the vital projects in Dubai. The Canal is a giant landmark that contributes to promoting the economy, investment and tourism in Dubai and maintaining environmental safety in Dubai Creek, which is the lifeline of commercial and maritime business of the city".
The RTA calls upon the public to follow the instructions of the Dubai Water Canal Boardwalk in order to ensure the safety of community members and their families. Instructions include dumping waste in designated sites, avoiding the use of skateboards, and bicycles or motorbikes anywhere other than designated places.
Mr. Saleh reminded the public to refrain from jumping over the rail of the Boardwalk, bringing dogs and other pets, or wearing revealing clothes. He also alerted the public not to use campfire or hot charcoal be it for barbequing or smoking shisha. It also urged visitors not to leave their children under 12 unattended for their own safety.
"Not abiding by the said laws will hold offenders legally accountable for their actions. The public is welcomed to contact the RTA via the toll-free number 8009090 to make inquiries, comments or suggestions that contribute to improving the Boardwalk in line with RTA's strategic goals & drivers," concluded bin Saleh.
7.Dubai and Saudi Arabia towers in time war to be world's tallest
A new mega-tall skyscraper aims to be the tallest in the world, upon completion in 2020. "The Tower" will be built on the Dubai Creek Harbor, a massive new tourism development. The Tower will eclipse the Dubai's Burj Khalifa — currently the tallest building in the world.
We are mediators, Daily we are updating more Jobs, To get Our Daily Updates please like our Facebook page "jobzuae" , You can select your suitable jobs through this , Kindly Like and support our page. (jobzuae)