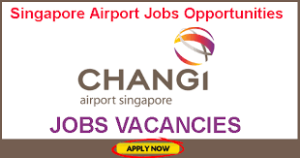 Changi Airport Jobs 
Changi Airport is a global leader in the aviation industry, with a reputation for excellence and innovation. As a member of our team, you'll have the opportunity to work in a dynamic and challenging environment, with plenty of room for career growth and development.
We offer a diverse range of job opportunities in fields like airport operations, engineering, customer service, and more. Whether you're a security officer, air traffic controller, engineer, or customer service specialist, you'll have the chance to contribute to the airport's success and help create unforgettable experiences for our passengers.
At Changi Airport, we're committed to providing our employees with a supportive and inclusive work environment, with competitive pay and benefits packages. We also offer plenty of opportunities for career development and advancement, including training programs, mentoring, and leadership development initiatives.
Ready to take the first step towards an exciting career at Changi Airport? Visit our careers website today to explore current job openings and apply for the job that's right for you. With a world-class team and a commitment to excellence, the sky's the limit for your career at Changi Airport.
Click Here To View More Jobs @ CHANGI AIRPORT
| | | |
| --- | --- | --- |
| SL.NO | JOB TITLE | LOCATION |
| 1 | Digital Marketing & MarTech Manager | SINGAPORE |
| 2 | Manager, Horticulture | SINGAPORE |
| 3 | Manager, Facilities Management | SINGAPORE |
| 4 | Network Solution Architect/ Network System Specialist (LAN/WIFI) | SINGAPORE |
| 5 | Manager, Facilities Management Transformation | SINGAPORE |
| 6 | Manager, Full Stack Developer (More Backend) | SINGAPORE |
| 7 | Senior Associate, Facilities Management (Terminal 4) | SINGAPORE |
| 8 | IT Business Partner (Digital Applications) | SINGAPORE |
| 9 | IT Business Partner (Robotics & Intelligent Automation) | SINGAPORE |
| 10 | Manager, Agile Coach / Scrum Master | SINGAPORE |
| 11 | Manager, Projects & Development | SINGAPORE |
| 12 | Manager / Assistant Manager, Development Operations | SINGAPORE |
| 13 | Business Analyst, Low Code Centre of Excellence (Microsoft Power Apps) | SINGAPORE |
| 14 | Manager / Assistant Manager, Enterprise Strategy and Planning | SINGAPORE |
| 15 | Product / Project Manager | SINGAPORE |
Careers at Changi airport
We are hiring for the available positions listed above.
If there are no positions that meet your preferences or match your qualifications, click here to submit your resume.
These jobs are available now, if there is your desired job then don't hesitate to click the below link to apply. Click and get your dream job now !!!!!For More Job Notification>>Register here
Singapore Airlines Jobs Click Here!
We are not recruiters,instead we just sharing available jobs in worldwide,once you click on the apply/job title,will direct you to the career page of concerned job provider, so jobzuae is not directly or indirectly involving any stage of recruitment.