Latest Dubai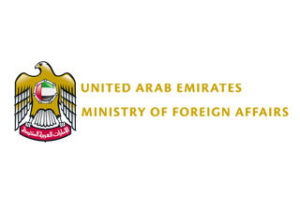 'Dil Dil Pakistan' fame singer died in plane crash
Dubai: Junaid Jamshed became household name in Pakistan when he sang 'Dil Dil Pakistan' song in 1987 as a lead singer of pop band Vital Signs. The song became so popular that it was hailed as an unofficial national anthem of Pakistan due to its patriotic lyrics.
The news of Jamshed's death along with his wife Ayesha Junaid in the Pakistan International Airlines (PIA) plane crash on Wednesday, shocked the nation. The flight crashed while flying from Chitral – a picturesque city amid snow peaked mountains in the north of Pakistan – to Islamabad. He was in Chitral on a preaching trip.
Jashmed, 52, was Pakistan's iconic singer turned preacher and fashion designer. He launched is fashion clothing range J. in 2004 to supplement his income after quitting singing. He opened his first brand outlet in Dubai in 2010 followed by two outlets in Sharjah and Abu Dhabi in 2011 under UAE based Alif Investments Group. His clothes line caters to both men and women and is quite popular amongst Pakistani community around the world.
His outlets in the UAE were closed soon after the news of his death. "We don't know when we will reopen as we are mourning the death of our brother Junaid," Asif Jabbar, owner of Alif Investment told Gulf News from Karachi where has gone to Jamshed's house for condolence.
Junaid made headlines in Pakistan once again when he denounced singing in 2004, and announced to devote his life to Islam.
Dubai: With thousands of people around the UAE joining walks in support of awareness to the cause this year, the attention on the disease has become increasingly recognisable. The lifestyle of an average UAE resident has changed in the recent past, with healthier diets and more active lifestyle choices being made available and opted for.
However, despite the rising trends in awareness, diabetes is still highly underdiagnosed. The International Diabetes Federation has released data which highlights that one in two adults with diabetes are undiagnosed.
How diabetes affects your eyes
Many people are not aware of the threats diabetes poses to their eyesight. This lack of insight along with delay in the diagnosis and improper management often leads to eye disorders. In fact, very few people are aware that diabetes can cause blindness. Regular eye checkups are important for early diagnosis and timely management of diabetes-related problems:
1. The most common condition caused by diabetes that affects the eye is Diabetic Retinopathy (DR). It is considered the chief cause of blindness amongst working-age adults. The main problem of this condition is that it generally goes unnoticed until the loss has occurred.
2. Diabetic Macular Edema (DME) is a condition that is often a consequence of DR. If left untreated, this condition causes swelling inside the retina. DME commonly causes blurred vision, floaters or waviness of vision.
3. Cataract may either appear at an early age or progress faster amongst people suffering from diabetes. Cataract is mainly caused due to increased glucose levels in the eye lens leading to its clouding.
4. Glaucoma affects the optic nerve that transmits images to the brain and is generally a result of increased pressure inside the eye. Hazy or blurred vision, pain in the eye, headache, nausea, and appearance of coloured circles while looking at bright light are a few symptoms of glaucoma.
A healthy lifestyle and nutritious eating habits along with some form of regular physical activity will ensure that you lead a disease-free life. Sincere changes towards improving your overall way of living will keep the ailments and diseases at bay, thus enabling you to have a more enjoyable and wholesome life.
3. Embassies and recruiters say maids in UAE should not have to go to the police
Domestic workers in the UAE need to be given the same rights as other employees to ensure their welfare, recruiters and embassy officials have said.
The Indian Embassy and the global recruiter HelperChoice are among those to today urge the government to change the way maids and nannies are regulated.
At present, domestic workers are overseen by the Ministry of Interior – meaning any dispute about pay, working conditions or treatment has to be taken to the police.
In contrast, the rest of the workforce can take a claim or quarrel to the labour office at the Ministry of Human Resources and Emiratisation.
Maids who spoke to 7DAYS said the idea of taking their complaint to the police was intimidating and feared it would likely escalate their problems with employers rather than resolve them.
Dinesh Kumar, First Secretary at the Indian Embassy, said negotiations are already under way and he urged the authorities to make the change.
He said the embassy is alerted to 10 to 20 runaway cases per month.
Kumar added: "We are working with the government to bring maids within the Ministry of HR and Emiratisation, because they should be under them.
"It will prove to be very beneficial for maids to be protected by the labour law."
4. NBAD and FGB shareholders vote to create Middle East's biggest bank
Shareholders of National Bank of Abu Dhabi (NBAD) and FGB on Wednesday approved a merger that will create the largest bank in the Middle East with about US$178 billion in assets.
The merger, plans for which were announced over the summer, has been approved by the Central Bank of the UAE but requires further approval from international regulators and the Securities and Commodities Authority.
These are expected towards the end of the first quarter of next year, the banks said.
"The overwhelming vote of support from FGB and NBAD shareholders to approve this historic merger is a clear testament to the compelling rationale and value proposition for creating a bank with the financial strength, scale and expertise to deliver benefits for our customers, our shareholders and for the wider UAE economy," said Sheikh Tahnoon Bin Zayed, the chairman of FGB.
NBAD and FGB rallied on Wednesday ahead of the general assemblies for both banks. NBAD shares jumped as high as 3 per cent while shares of FGB advanced as much as 5.4 per cent.
"The resounding endorsement for the combined bank from both sets of shareholders represents a significant milestone," said Nasser Ahmed Alsowaidi, the chairman of NBAD. "The new larger bank will be in an excellent position to invest in our people, in technology, in products and services that our increasingly sophisticated client base demands, while capitalising on growth opportunities in the UAE and beyond".
The move is expected to produce cost savings of about Dh500 million a year from 2019, according to research from the Egyptian investment bank EFG-Hermes.
The Government of Abu Dhabi and related entities, which are among the shareholders, would have a 37 per cent interest in the bank. Shares of FGB would be delisted and the merged bank would be called National Bank of Abu Dhabi.
Latest Dubai
5. Living mummies? Find them here
The hidden secrets of Egyptian mummies up to 3,000 years old have been virtually unwrapped and reconstructed for the first time using cutting-edge scanning technology in a joint British-Australian exhibition.
Three-dimensional images of six mummies aged between 900BC and 140-180AD from ancient Egypt, which have been held at the British Museum but never physically unwrapped, give an insight into what it was like to live along the Nile river thousands of years ago.
"We are revealing details of all their physical remains as well as the embalming material used by the embalmers like never before," the British Museum's physical anthropology curator Daniel Antoine told AFP at the Powerhouse Museum in Sydney Thursday.
"What we are showing to the public is brand-new discoveries of their insides."
Two of the travelling mummies were previously exhibited at the British Museum in 2014, with the other four being revealed to the world for the first time in the Sydney show that opens on Saturday.
A dual-energy computed tomography (CT) scanner at the Royal Brompton Hospital in London – of which only a handful are in operation around the world – was used to obtain thousands of slices of images of the mummies, with volumetric software then harnessed to create 3D models, Antoine said.
It effectively allows visitors to virtually peel back the layers of history through interactive 3D visualisations of the CT scans.
"I've been able to image the arteries of the mummies, the ones that have been left, and I'm able to look at whether they are suffering from diseases which many people are suffering from today, (such as) cardiovascular diseases," Antoine added.
He believes the mummies can be rescanned in a decade's time using the latest technology to find out more about their state of health, what diseases they were suffering from and the nature of their deaths.
"We hope in the future to image the soft tissues at the cellular level to look at whether there's any changes or to find evidence, for example, of cardiovascular diseases but also things like cancer."
The scans found that one of mummies, Tamut, a priest's daughter from about 900BC, had plaque in her arteries. Three-dimensional printing was also used to recreate amulets found during scans of her mummified remains.
The earliest evidence of mummification in Egypt suggests that the practice of wrapping bodies to preserve them after death dates back as far as 4500BC.
Latest Dubai
6. Ibn Battuta Mall reports record National Day footfall with over 213,000 visitors
Ibn Battuta Mall in Dubai drew the biggest UAE National Day crowds in its history last weekend, with more than 213,000 visitors during the three-day holiday.
The world's largest themed mall welcomed 50 per cent more visitors compared to the National Day holiday weekend in 2015, according to developer Nakheel.
Omar Khoory, Director of Nakheel Malls said: "Ibn Battuta has just celebrated one of its busiest weekends since opening in 2005. Our impressive line-up of live National Day events and attractions combined with the newly-opened mall extension and Dubai Metro link led to record-breaking figures that further cement Ibn Battuta Mall's position as one of Dubai's leading, increasingly popular retail and leisure destinations."
Ibn Battuta's National Day entertainment included a UAE heritage exhibition covering the history and traditions of the country's seven emirates plus a live concert by Emirati singer Hamad Al Amri.
In May this year, a 300,000 sq ft extension with 60 new shops and restaurants opened for business, and last month another 90 outlets came on board with the opening of a two-storey link connecting the mall with Ibn Battuta Metro station.
The mall now boasts almost 500 shops, restaurants, cafes and entertainment outlets, with more on the way under further expansion plans.
Dubai: Dusty conditions and rough to very rough seas have been forecast for the UAE.
Forecasters urged motorists to exercise caution as fresh northwesterly wind will affect the country on Wednesday and will kick up dust, reducing horizontal visibility.
"The northwesterly winds will hit the UAE beginning in the western region and moving further to the rest of the country until Monday. This type of wind could reach 30 knots or almost 60km/hr, which could cause rough to very rough seas with wave heights of 12 feet (3.6m) offshore. Beachgoers are cautioned as onshore waves in the Arabian Gulf could still reach 5ft to 6ft (1.5m to 1.8m), at times," a forecaster from the National Centre of Meteorology and Seismology (NCMS) told Gulf News.
The forecaster said visibility could drop to as low as 1,000m in some areas, especially in exposed areas, from Wednesday to Monday.
Because of this type of air mass, forecasters expect a significant drop in temperatures beginning Wednesday night over the western region that will gradually extend to the rest of the country from Thursday to Monday.
"We're seeing a drop of 2C to 4C in temperatures in a few days in some areas in the western region. Maybe after two days, the mercury will drop even more," the forecaster said.
Coastal and western areas will witness development of more low clouds.
We are mediators, Daily we are updating more Jobs, To get Our Daily Updates please like our Facebook page "jobzuae" , You can select your suitable jobs through this , Kindly Like and support our page. (jobzuae)