Uae News -CURRENT AFFAIRS TODAY!!!!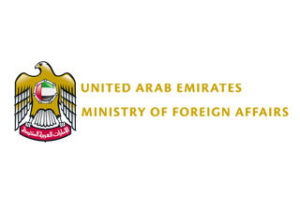 Uae News
1. Pest control firms in UAE still using banned chemicals
Pest control firms are still spraying UAE homes with banned chemicals that have been responsible for a number of deaths in recent years.
This week, authorities in Sharjah issued a warning to the people against using unlicensed pest control firms after dozens were caught, and fined, for using prohibited pesticides in homes.
Sharjah Municipality said it has fined 45 pest control firms in 2016 during inspections.It subsequently discovered that aluminium phosphide, a highly toxic substance, which is banned for domestic use, is still being widely used for pest control in apartments and villas.
Jaffar Ali Jaffar, Head of Environment Services at Sharjah Municipality, said: "Strict measures have been initiated over the recent years after several residents expressed concern over the safety of chemicals used by firms that offer pest control services.
"Many people have died in the past number of years and others were hospitalised after inhaling these poisonous chemicals."
Last year, a three-week-old boy died after inhaling aluminium phosphide that had seeped into the family apartment through the air vents from a neighbouring apartment.
In August 2014, a three-year-old Filipino girl died in a Dubai hospital where she was being treated for pesticide poisoning.
In another incident in the same month, a Filipino died and five others were hospitalised after inhaling the highly toxic substance, which leaked into their apartment in Dubai from a neighbouring flat whose tenant used the powder as a "rodent-icide".
After spraying aluminium phosphide in his apartment, the tenant locked the property and headed for his summer vacation abroad, according to police.
Aluminium phosphide is widely available on the black market.
"The best and safest pesticides to be used against various pests are those registered in Ministry of Water and Environment and applied by companies licensed by authorities," said Jaffar.
"Improper use of pesticides may adversely affect children, adults, animals and the environment."
Duncan Pearce, Director of HPL, a firm promoting eco-friendly non-toxic pest control services and solutions in the UAE, says it is time for firms to stop using pesticides and go green.
"Fatalities have happened from chemical misusage but serious side effects are increasing at a rate of 10-15 per annum," he said.The Ministry of Environment and Water last year issued a new resolution that prohibits the distribution of any pesticide without proper registration from the ministry.
2. UAE theme parks to welcome more than 19 million visitors by 2020
The UAE's existing and new generation theme parks will attract more than 19 million admissions a year by 2020 if current trends continue, according to data released by Colliers International ahead of Arabian Travel Market 2017.
The prediction is made using existing admissions and arrivals data for Yas Island's Ferrari World and Waterworld and Dubai's Aquaventure and Wild Wadi as well as a sample of new and upcoming parks. All four parks have experienced a strong correlation between the rising number of visitors to the UAE and its admissions, with their combined admissions predicted to reach 19 million visitors annually.
Similar patterns are expected to be seen for IMG Worlds of Adventure and Dubai Parks and Resorts, which opened this year in Dubai. Both parks have ambitions to draw in millions of visitors in their first year of operations, with IMG expecting to attract 4.5 million people and Dubai Parks and Resorts predicting 6.7 million ticketed visitors.
The predictions were published in a report titled Theme Park Tourism, by Colliers International, and released to coincide with the openings of Dubai's IMG Worlds of Adventure and Dubai Parks and Resorts (DPR).IMG and DPR will be exhibiting at Arabian Travel Market (ATM) taking place 24-27 April 2017, with IMG taking a stand 74% larger than in 2016. Yas Island and Ferrari World will also be exhibiting at ATM.
The growing importance and impact of theme parks to the regional tourism landscape will be explored as part of the programme on the ATM Global Stage.
Press added: "We are seeing the start of a new era for Dubai and the UAE with the opening of the world's largest integrated theme park development, Dubai Parks and Resorts, and other mega attractions. These join the likes of Ferrari World and Yas Water World and naturally these will draw ever larger crowds to the region."
The Syrian army's advance into rebel-held east Aleppo has deprived families of anywhere to hide and left shredded bodies of men, women and children strewn in the streets.
Previously, civilians in the eastern sector of the city could try to take shelter from air strikes inside buildings, but now sudden artillery fire can pound the streets without warning, mowing down all those in its path."It's really raining shells," said the AFP correspondent in the battered city.
On Wednesday, the correspondent witnessed a shell crashing onto a main road, ripping off a little girl's hand and piercing her head with shrapnel.With east Aleppo's ambulances either destroyed or lacking fuel, no rescue services were available.
Two young men on a moped tried to whisk 10-year-old Mona away to safety, but her family later told AFP that she died of her serious injuries.
Two weeks into the all-out assault and after a months-long siege, pro-government forces have seized control of around 40 per cent of what had been rebel-controlled east Aleppo since 2014.
After wave after wave of air strikes, the army is pounding rebel areas with intensive bombardment.The crude barrel bombs dropped by helicopters at least gave those on the ground a chance to take cover once the aircraft were sighted.
The relentless artillery barrage has punched gaping holes in the walls of the apartment buildings still standing and torn down balconies.The UN's World Food Programme spokeswoman Bettina Luescher on Wednesday described the plight of civilians in east Aleppo as a "slow motion descent into hell".
Uae News
Emirati men and women who have made the ultimate sacrifice by laying their lives down for their country have been honoured for their actions with the opening of Wahat Al Karama (Oasis of Dignity) memorial site in Abu Dhabi on Commemoration Day on Wednesday.
His Highness Shaikh Mohammad Bin Zayed Al Nahyan, Crown Prince of Abu Dhabi and Deputy Supreme Commander of the UAE Armed Forces, commissioned the building of the memorial site last year, with the site's construction starting in March this year. The memorial site which is located east of Shaikh Zayed Grand Mosque in Abu Dhabi has been designated as a cultural landmark for the country.
The entire memorial site area covers more than 42,000 square metres, and consists of different sections including the Pavilion of Honour and the Memorial Monument.
Wahat Al Karama
The memorial park is 42,000 square metres
Separated into different sections: the Memorial Monument, the Pavilion of Honour, and the Memorial Plaza
Names of 196 martyrs remembered at the Pavilion of Honour
Memorial Monument has 31 standing metal panels each several metres high, the highest one is 23 metres
The Memorial Plaza is over 4,000 square metres
The memorial site is located east of the Shaikh Zayed Grand Mosque in Abu Dhabi
Uae News
5. Affordability key for Dubai property sector
Large downpayments on mortgages are the biggest obstacle to the Dubai property market reaching its potential.
That's according to one of the leading figures in the city's real estate market. "We had a survey of 2,000 people and this was by some distance the main difficulty when it comes to getting finance," said , David Godchaux, CEO of Core, which is a UAE associate of Savills.
Godchaux said that would-be buyers are expected to fork out deposits of between 24 and 32 per cent before being able to obtain finance to buy their own homes.
He predicted this will become more of a problem as the majority of new properties being built in Dubai will be aimed at the mainstream/affordable sector instead of the prime market – properties costing above Dhs1.4 million.
Godchaux was speaking to 7DAYS following the publication of Core's report "Capitalising On A Bottoming Market: An Investment Guide". The report predicts that 81 per cent of the new builds in Dubai next year will be aimed at the mainstream/affordable market, a figure that would previously have been unthinkable given how synonymous the city is with the luxury sector. "We have never seen such a scenario," said Godchaux.
"We are definitely witnessing a shift towards affordability but there are very hefty down payments required. Prime communities, like The Palm, don't have much more stock that can be built there.
"That's why we're bullish about those areas maintaining their prices, there's only so much stock that can be built in one area. Developers are used to people being able to afford to pay totally in cash. 'That's not going to be the case when you start going into the affordable sector."The banks will come under pressure from potential buyers as well as property developers keen to move their stock."
We are mediators, Daily we are updating more Jobs, To get Our Daily Updates please like our Facebook page "jobzuae" , You can select your suitable jobs through this , Kindly Like and support our page. (jobzuae)