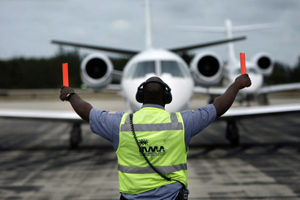 Careers at Major International Airports in 2023
International airports have a lot of vacancies every year all over the world. Generally a team selected by the authority of an airport for the recruitment process are assigned to publish current vacancies and coordinate the hiring processes. So, they select people through campus recruitment and conducting a competitive exam for freshers. But they also drive recruitment intakes for short contracts according to their qualifications and experiences. Also most of the Airports are giving pieces of training and internship to mentor the employees well.
We know that, there are several gate exams conducted by the government itself to help the recruiting process based on the merit. Which will boost your chances to hire. There are jobs in Airport for people who pass their matriculation to who qualifies their professional degree.
10th pass Airport jobs:
There are positions available at back office, passenger service sand ground operational job roles. Apart from those categories, job vacancies like autocad draftsman, electrician, kitchen steward and airport security roles are getting published at most of the international airports. Also vacancies for drivers will be there at anytime.
12th pass Airport jobs:
If you are qualified with a 12th standard or pre university certification, you may apply for the vacancies available in ticketing/reservation, customer/passenger service, sales/marketing and computer operator roles as per the experiance you already gained.
Jobs for Degree qualification:
The majority of available vacancies at international airports required bachelor degree as the minimum quailification of the applicant. Also specialised certification and lisences are required for the roles like Pilot, Co-pilot, Air traffic controller, Aircraft and avionics mechanics etc.
Candidate with a minimum two years of experiance can apply for airport manager, transportation security screener and aeronautical engineer position as per their academic background as well.
You must need basic communication skills for applying for any jobs at international airports.
AIRPORTS AND VACANCIES | Apply Now!
For getting more job notification>>Register here!!
AIRLINES JOBS / Multiple Airlines career
We are not recruiters,instead we just sharing available jobs in worldwide,once you click on the apply/job title,will direct you to the career page of concerned job provider, so jobzuae is not directly or indirectly involving any stage of recruitment.