Etihad Airways Careers operates more than 1,000 flights per week to over 120 passenger and cargo destinations in the Middle East, Africa, Europe, Asia, Australia and the America.
etihad airways careers                 Sign Up!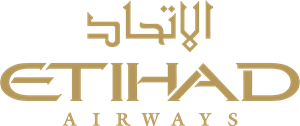 Etihad Airways
Etihad Airways is a standard carter and the second-largest airline of the UAE. Its head office is in Khalifa City near Abu Dhabi International Airport. Etihad started Services in November 2003. From our inception in 2003 until today, we have provided best quality services. We connect each and every corner of Middle East, Africa, Europe, Asia, Australia and the Americas, with a fleet of 126 Airbus and Boeing aircraft as of July 2017. Its main base is Abu Dhabi International Airport.  Our corporate standards help as an administrative code for our regular actions and demonstrate how we conduct ourselves properly in positive situations. Etihad Airways was one of the few carriers to have passenger services to all six inhabited continents.
Etihad Airways Career
We are looking for creative and skilled professionals, who try to find their energy and motivation into the dynamic industry of aviation. If you wish to be part of Etihad Airways and to travel with us to the exciting world of aviation, we invite you to submit your CV. We're here to help you all the way through our website.
Website Officer | Sales Support Officer | Manager Treasury | Marketing Officer | Manager Investor Relations | LMI Engineer |  Cargo Supervisor | NDT Technician | Manager Cost Control |  Painter | Aircraft Mechanic | Data Scientist
These jobs are available now, We wish you the very best of luck in your job search. Keep applying for jobs until you actually start receiving a paycheck, then keep your eyes open!!!!! If there is your desired job then don't hesitate to click the below link to apply>>>
All Departments Jobs
 We are not recruiters,instead we just sharing available jobs in worldwide,once you click on the apply/job title,will direct you to the career page of concerned job provider,so jobzuae is not directly or indirectly involving any stage of recruitment.